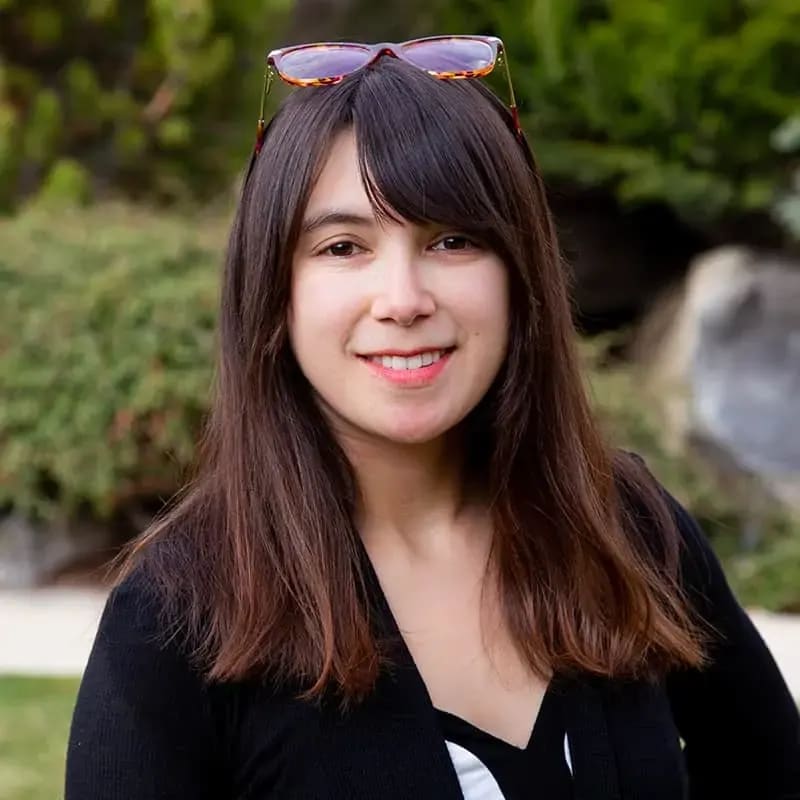 by Alice Karsevar DRE # 02014931
It was 2018, a beautiful sunny day. I was walking down a street in Pacifica.
My hat flew off my head from an ocean breeze.
I kid you not, this exact scene happened simultaneously:
A woman in a minivan drove to the side of the road…
A man in a truck slowed down and stopped traffic…
A skateboarder kid stopped what he was doing to run the other way to get it.
All 3 stopped to tell me my hat flew away and the skateboarder teen helped me get it.
It was like some sort of cheesy 1950's movie.
I was in love.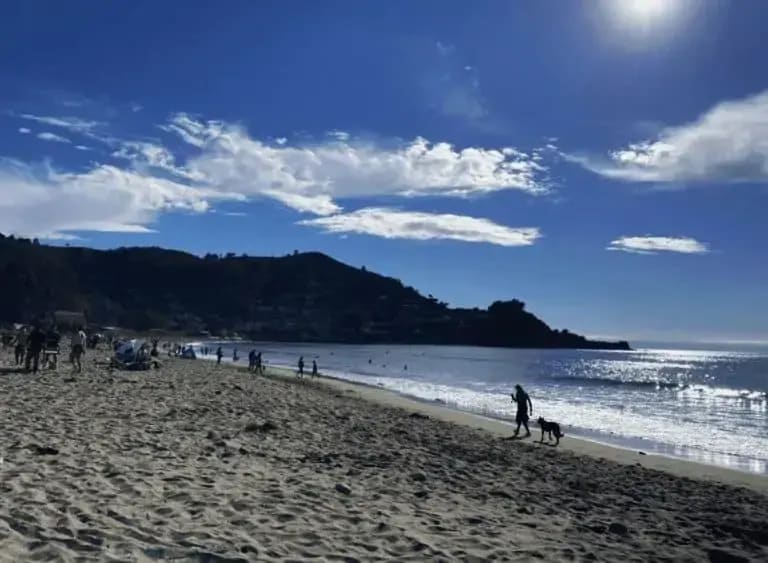 Linda Mar Beach, Pacifica, California
I've compiled some other great things to know about living in Pacifica here — Things to know before moving that might help you. I hope you enjoy!
1.Teriffic NorCal Beaches
​​​​​​​
​​​​​​​I may be biased, but for convenience to San Francisco AND immediate nature, Pacifica tops the charts. The town has topped charts and tourist books for great stopping points. Ease of access to the airport also makes for a compelling visit for your friends landing in SFO. It never gets old walking near the pier or walking along the trails on Linda Mar beach. I have yet to have a coworker, family member, or friend who didn't love the views and nature scenes. With great rolling hillsides and plenty of hiking trails – You'll always have the opportunity to feel in touch with nature.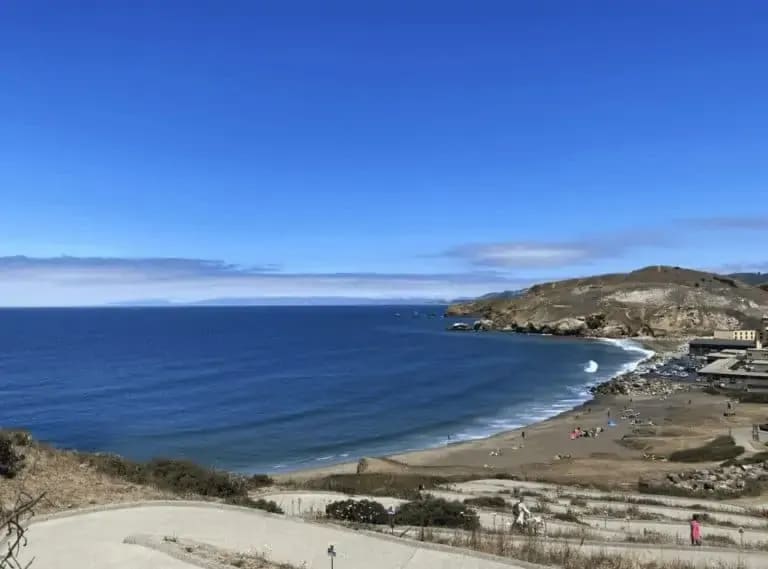 Rockaway Beach, Pacifica
2. It is not always foggy! (There are microclimates)


One of the fascinating things about Pacifica is the microclimates. Certain regions of Pacifica get more fog than others. The farther South / SouthEast you go in Pacifica, the more likely it is to be sunnier.
When entering Pacifica driving south toward Half Moon Bay from Daly City, it may be foggy on certain days / in certain parts driving in, but typically when you get near the pier and then to the Vallemar / Linda Mar region, the sun often is shining.
If you arrive to Linda Mar beach and see clouds, turn left into Linda Mar valley, chances are it will be sunny in the back of the Valley. This part is called "Sun Valley" by locals.
3. Manor District / Fairmont / Sharp Park are a terrific areas for commuters​​​​​​​
​​​​​​​
These parts of town are great for ease of commute / ease of getting to delicious food if you like to eat out.
You'll avoid a few stop lights on Highway One and can easily get to Bart / the Serramonte center, while still having the benefit of ocean views, grocery options, and nature nearby.
Fairmont can be on the windier side, but has terrific ocean views depending on where you are.
Sharp Park has it's own road to Skyline Boulevard and a great shopping center nearby.
Manor district can be foggier but also has a great road out and terrific ocean view depending on where you are. And, ease of access to groceries as well.
You can catch the Bart at Colma which not only has a Bart parking garage but also a nice large SamTrans parking lot that's $3 per day, and they have monthly passes.
Tech buses also pick up at that BART station.
Great Local Groceries: Oceano Market, Eureka Square, Pacifica.
Other good ones include: Sun Valley Foods (Vallemar x Sun Valley), Grocery Outlet (Linda Mar), Safeway (Manor x Linda Mar).
4. You'll have a variety of ocean weather throughout the day​​​​​​​
​​​​​​​
Unlike other parts of the Bay Area, that may be consistent, you'll get to experience all types of weather. Say you were sunburned from a walk the other day, you could wait until the 4pm clouds roll in and walk later.
The ocean also keeps the area cool. It's not too unusual for ocean clouds to roll in during the early evening and roll out at night; this actually provides moisture for the plants, which helps keep it greener.
Marine Layer – this day it was foggy all the way to the Golden Gate Bridge
Pacifica, California hike
5. Peaceful
Depending on where in Pacifica you live, many parts are very peaceful and serene. If you ever get stressed out, nature and R&R is a few steps out of your home / a few minutes drive. Also great if you have hyper kids that need to run around.
6. Easy to get to SF (Usually)
​​​​​​​
​​​​​​​There is no bridge you have to worry about. 17 – 30 minutes in no traffic / non-rush hour. Weekends tend to be more packed as people like to drive up and down the coast for their weekend day trips. One thing to note is it's a highway not a freeway, so it can take longer when there is stop light traffic than if you were on Freeway such as 280.
It's nice, as you get that suburban feeling without losing out on any culture happening in the City.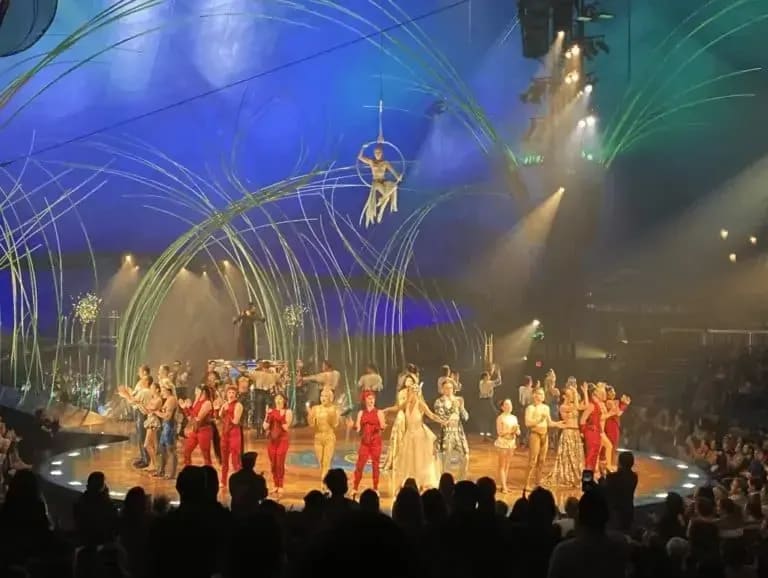 Cirque du Soleil in San Francisco, California
7. Your friends / relatives will love visiting you
​​​​​​​
​​​​​​​​​​​​​Simply tell them to google "Best Taco Bell in the World". You can take them ocean fishing off the side of the pier. Or, if they're photography / social media buffs, they'll be swooning at the scenes. If you want to make sure it's sunny for their arrival day-of, be sure to look up one of the webcams from our locals: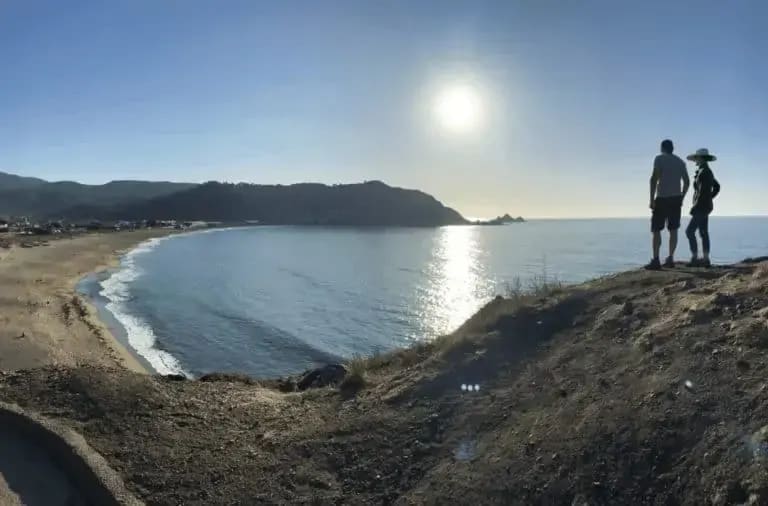 Linda Mar, Pacifica, California
Hope you enjoyed this post! If you're interested in learning more about the area or would like to connect we'd love to help you!
-The Ocean Blue Real Estate Team
Alice Karsevar is a Pacifica local, homeowner, and Realtor at Ocean Blue Real Estate. She loves helping people buy and sell homes in and around the area. When she isn't working with clients, she enjoys hiking, golfing, gardening, going to the local restaurants, and walking along the beach.