Guest author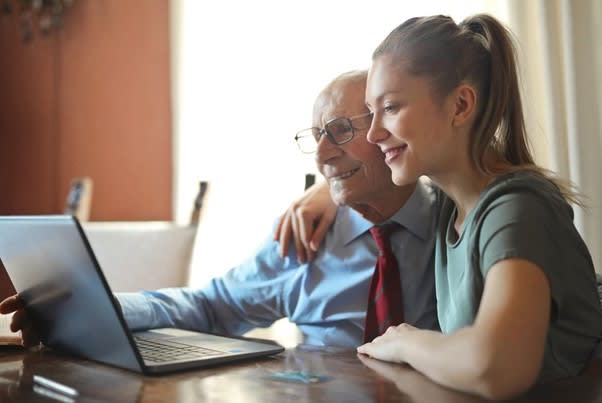 Photo credit: Prexels.com
As they get older, many people decide to move to a senior care facility like an assisted living center or a nursing home. Making the move has many benefits, as it can save seniors the stress and hassle of everyday property upkeep. Such senior communities can also provide a valuable social network, helping seniors avoid the loneliness that comes with living alone.
Before you can move to a senior care facility, however, you need to figure out what to do with your current home. If you're in the northern California area,
Ocean Blue Real Estate
can help you sell it—however, selling isn't your only option. Read on to learn more.
Find a fitting senior care option that suits your needs
Before you unload your current home, you want to make sure you have a place to move to. Research senior care facilities in your area. First, make sure you're ready for assisted living. Common signs that it's time to
make the move
include worsening health, safety concerns, and feelings of isolation.
Next, consider the level of care you need. A Place for Mom
explains the
difference between assisted living versus a nursing home. While assisted living offers help with everyday tasks like cooking and cleaning, a nursing home provides more hands-on medical care. Most nursing home facilities have healthcare staff on hand 24/7.
Once you've narrowed down your options, you can
start searching
for a fitting care facility. Senior Care provides a handy search platform you can use to scour the northern California market and beyond. You can compare options according to details like facility reports, payment options, and pricing.
Consider what to do with your old home
Once you know where you're going to be moving, it's time to figure out what to do with your old home. One option is to sell it. You can use the nest egg this will give you to help fund your moving expenses and the costs of assisted living. Working with a local realtor will help you secure the best sale price.
Another option is to rent out your house. This is only realistic if you're going to be in the area or have someone who can manage the rental property for you. While renting brings in a monthly income, it can also be challenging. For instance, as the landlord, you're responsible for property maintenance. Homelight lists
some additional
pros and cons of renting.
Yet another option is to transfer the property to your family. This may be a good idea if you have trusted loved ones in the area. However, you won't enjoy the financial benefits of selling or renting. That said, transferring your property to family now can help
minimize your
estate planning burden later.
Prepare for a seamless transition
With the logistics handled, you can start preparing for your move.
Use a comprehensive
checklist to get organized. Before making the transition, you'll want to declutter and pack. There are also administrative details to handle, like changing your postal address and planning for your healthcare needs.
Finally, don't try to do this all yourself. Enlist assistance whenever possible. Friends and family can help you pack, for example. There are also professionals you can use to get the job done. For instance, a professional moving company can ensure your belongings make it safely from your old home to your new one.
If you think you're ready for senior care, you have many options available to you. Planning your transition in advance will allow for a seamless move and enjoyable experience. Trust the tips above to help you get started.
For more resources about moving and the northern California real estate market,
check out
the Ocean Blue Real Estate blog.