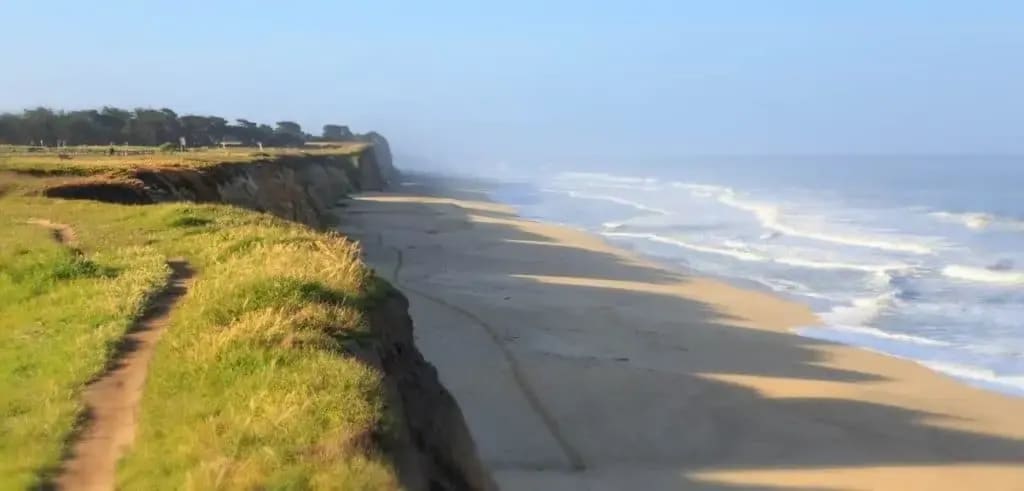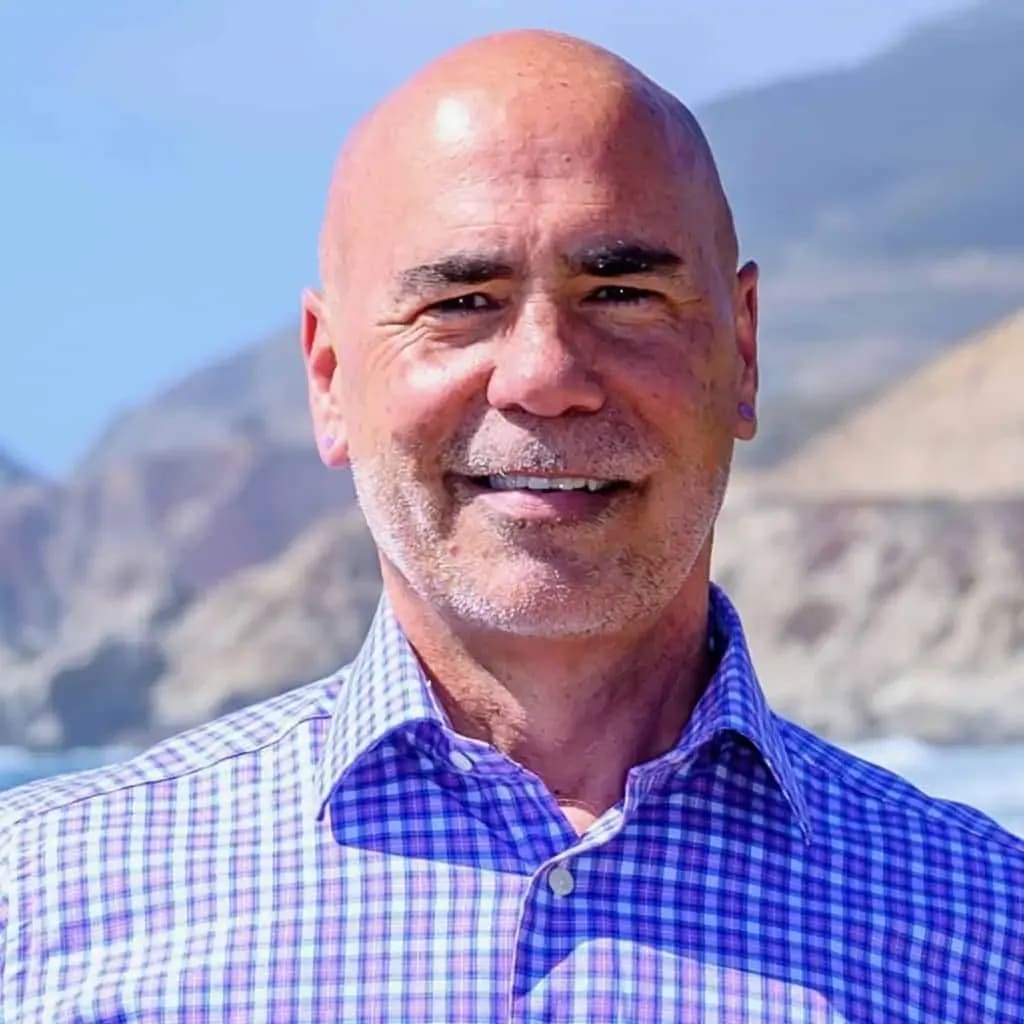 David Oliphant, DRE # 01949984
Half Moon Bay is a quaint seaside community with an inviting appeal. Located in the countryside of Northern California, this unassuming small town is hidden by forested rolling hills and only accessed by a small two-lane country road. Blessed with cascading hillsides covered with lush forest trees, flowers, ranches, and farms, this region is a wonderful place for outdoor lovers to visit. It boasts of stunning beaches, scenic natural sites, breathtaking ocean views, and a glorious mountain backdrop, making it an ideal location for a weekend getaway. Aside from its several outdoor fun options, the town also has charming shops, lovely restaurants, and comfortable places to stay. Half Moon Bay's terrain makes it a perfect place for bike riding, sunbathing, fishing, golfing, bird watching, and hiking. Here is a list of the best hiking and trekking spots in Half Moon Bay, California, you should check out. Written and adopted by guest author "Collins" on the web site "Trip101 dot com"
1. Half Moon Bay Coastal Trail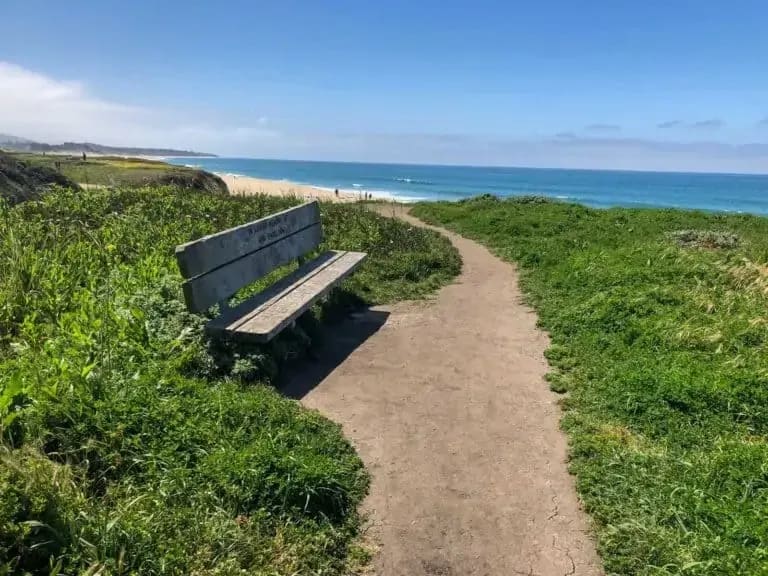 The Coastside Trail in Half Moon Bay is one of the most popular hiking tracks in the area. Running along the beautiful Pacific Ocean, this trail offers you mesmerizing views of the ocean. There are several things to experience when you go on this 2-mile (3.2 kilometers) paved trail. Bird watchers get the chance to see some unique species of birds, and the trail also offers easy access to a lot of beautiful beaches along the coastline. It is a perfect path to experience for both beginners and professional hikers.
2. Cowell-Purisima Trail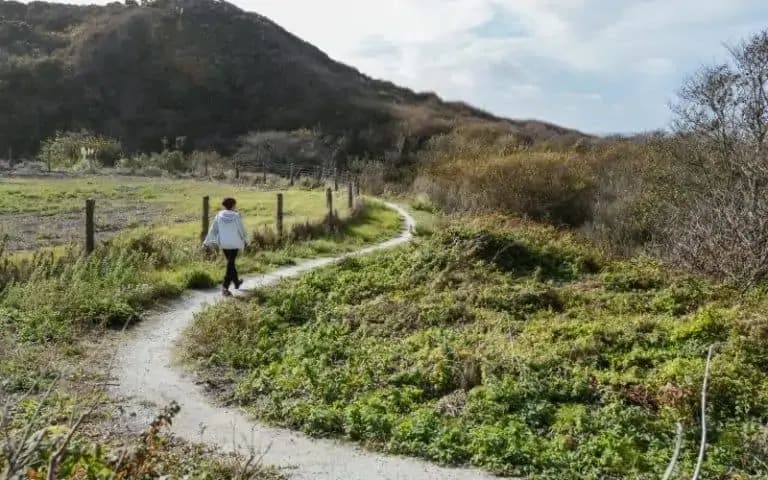 Another famous hiking track in the town is Cowell-Purisima Trail. This out and back trail can be easily accessed from the city, and it is quite long. It's opened all year round, about 7 miles (11.3 kilometers) long and relatively easy to complete. Hikers on this trail get to enjoy views of the gorgeous wildflowers on both sides, explore several relaxing spots and soak in the mesmerizing sights of the beautiful landscape. It is common to see other hikers, nature lovers, or fisherfolk on this path too.
3. Wavecrest Open Space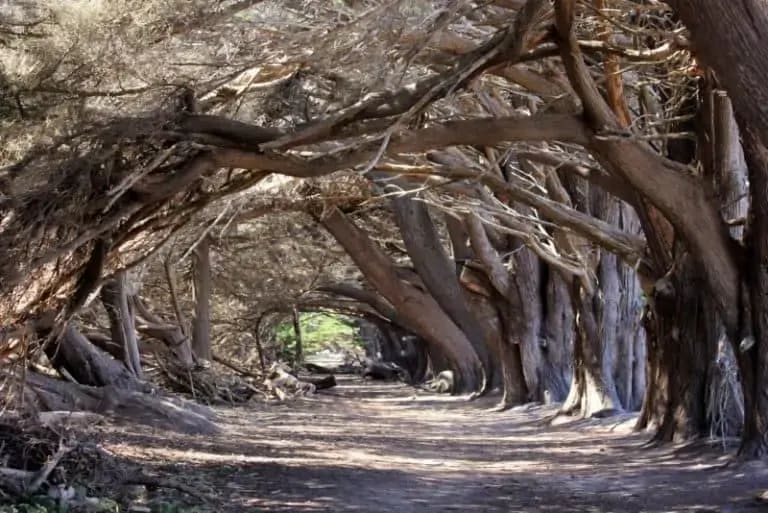 An exciting trail that runs along Wavecrest's north end, this path is easy to complete. Although Wavecrest Open Space welcomes a significant amount of visitors yearly, it is still a private and unique trail to go on. Offering a wonderful place to stretch your legs, this 1.5-mile (2.4 kilometers) hiking track also allows you to get a glimpse of lovely birds, and a quiet beach for you to relax in. You can even hit the trail with your dogs, but they must always be leashed.
4. Farmer's Daughter Trail
Farmer's Daughter Trail is a lovely hiking path near the city. The trail, which is looped, features an excellent stable and several other exciting things. The entire town is filled with exciting outdoor fun options, and this trail is suitable for all hiking enthusiasts, regardless of skill level. It is the perfect place to spend quality time exploring nature with your romantic double or family. Dogs are also allowed here, but they have to be kept on leash.
5. Purisima Creek Trail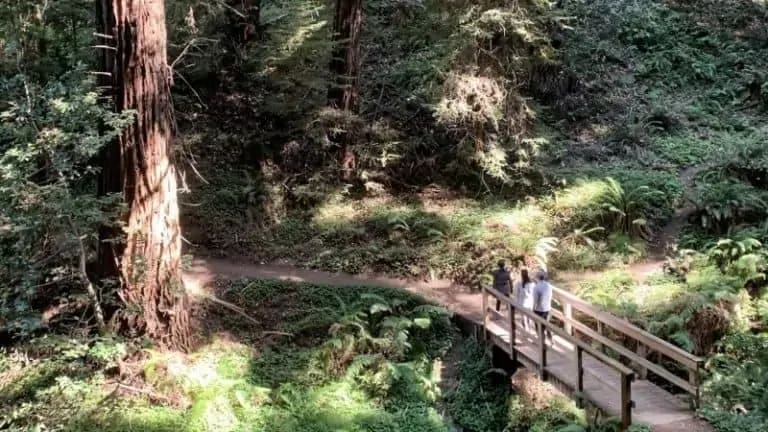 Overlooking the town from the slopes, The Purisma Creek Trail is an excellent track to take on. Featuring remarkable things like a flowing creek, lush greenery, ancient redwoods, berries, and wildflowers, Purisima is a trail you should not miss checking out. It is open to everyone regardless of their hiking experience and takes you through several breathtaking spots in the area. The trail's terrain is mostly flat, so it is a fantastic path to try out with the family or friends.
6. Pines
Pines is an exciting trail in the heart of the Montara Mountain area. This track gets its peculiar name from the only two trees along its path. Although one of the trees doesn't exist anymore, it is still called 2 Pines. One of the most open trails in the area, 2 Pines offers you stunning views of the scenic landscape and the beautiful nearby ocean. The outside track through nature has several spots where you can stop and savor the views.
7. Montara Mountain (top of mountain) Trailhead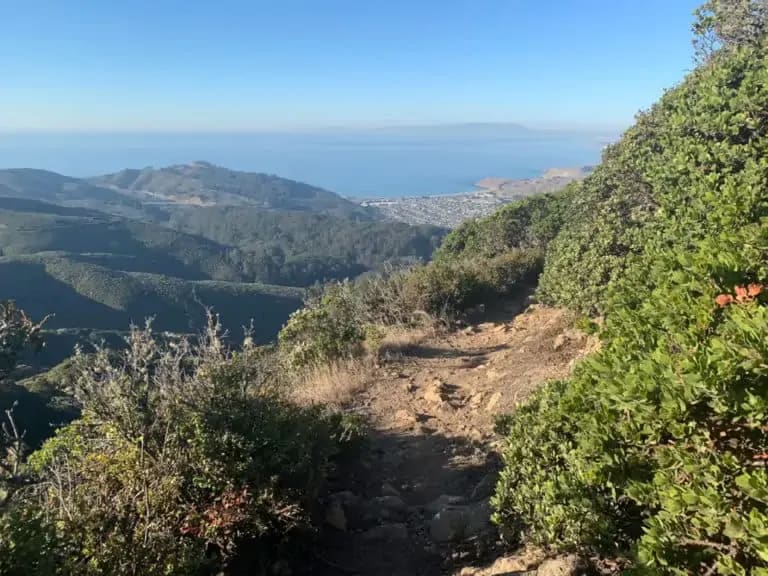 Where can you get to enjoy a breathtaking 180-degree view of the ocean in town? Simple answer, head straight to Montara Mountain trailhead. Running along the top of the monumental Montara Mountain, this path is an interesting and moderately challenging one to overcome. Even though it has a few steep points along its length, it also has a lot of vast areas, making it an ideal place for a beginner to follow.
8. Poplar Beach trail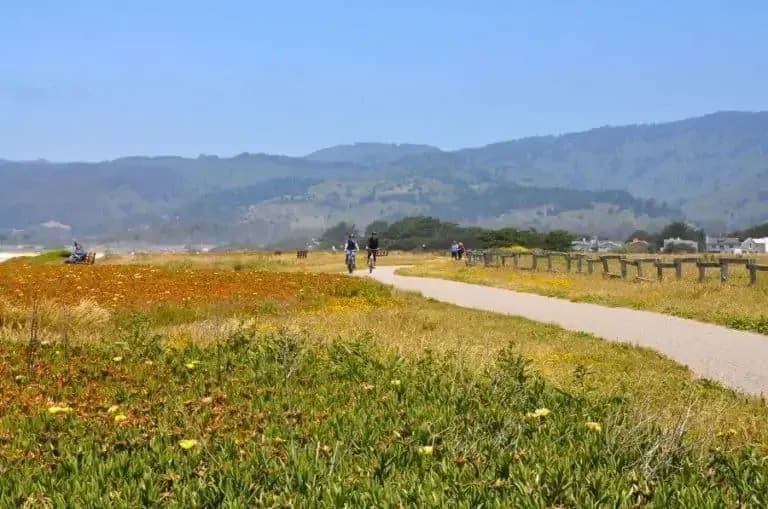 Seeing only a moderate amount of visitors each year, this out and back trail can be found near the fabulous Poplar Beach. The path which runs along the length of the beach is an excellent site for running, walking, hiking, and other activities. Every outdoor enthusiast that takes on it will be treated to sights of beautiful wildflowers. Your dogs can also join in the fun, but they must always be kept on a leash, though. It is ideal for all levels of hikers and opens throughout the year.
9. Burleigh H Murray Ranch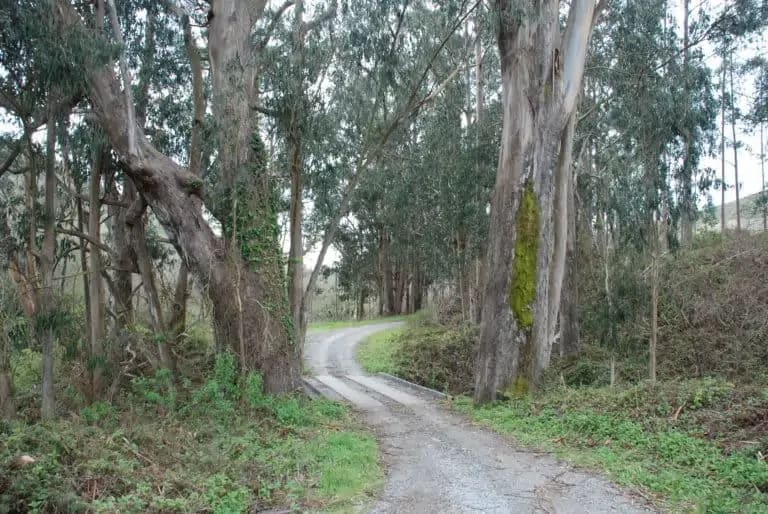 With many exciting hikes all around it, Burleigh H. Murray Ranch sits in a tranquil and beautiful valley. This historic farm and barn gives you the chance to go on any of its amazing short hikes surrounding its location. The hiking track takes you through lush hills, luxuriant eucalyptus and alder trees, and grassland areas up to a charming creek. You can relax and have a picnic by the stream before heading back to the town on this trail.
10. Blufftop Coastal Park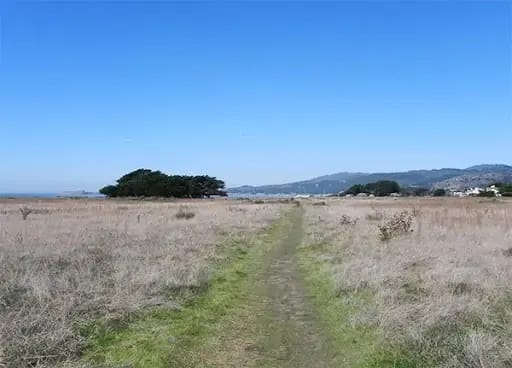 Blufftop Coastal Park sits peacefully between Wavecrest and Half Moon Bay State Beach. Offering incredible views of the coastal area, this site has a trail that is perfect for a variety of activities including, walking, horseback riding, bicycling, and so much more. The path is of average difficulty as there are some steep areas, but it is also a very calming route through nature. It is a popular trail for bird watchers to get a glimpse of beautiful birds, from gulls to pelicans, kingbirds, etc.
About the author, Collins Marvins taken from Trip101 dot com, November 24th, 2020. Thank you Collins for sharing.
Collins Marvins

Collins is a quiet individual who always tries to find the meaning and beauty of things around his environment. This passion has led him to begin his journey in photography and hiking nature preserves. He hopes to capture the best nature images, not for him alone, but for other people of like minds. Colins also enjoys singing and trying out new food recipes.